Your Akzént interpreter team
English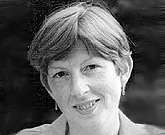 Elizabeth Hicks
Translating & Interpreting

Languages: British English (mother tongue), German, Russian, Swedish

Graduate interpreter and translator for German, Russian and Swedish since 1997

Simultaneous, consecutive and chuchotage

Master of Science in translating and Interpreting (M.Sc.); Bachelor of Science (B.Sc. Hons.) in pharmacology

Specialist areas: science & technology, medicine & pharmaceutics, development aid, music, religious affairs, social work/social issues
French/Spanish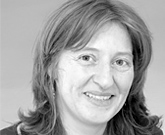 Kerstin Krolak
Translating & Interpreting

Languages: German (mother tongue), French, Spanish, English

Graduate interpreter and translator for French and Spanish since 1997 (Universities of Montpellier, Granada and Berlin)

Simultaneous, consecutive and chuchotage

Literary translator (Virginie Despentes, Laurent Seksik, Elisabeth Motsch, Virginie Brac, Eric Giacometti, Jacques Ravenne)

Other areas of focus: social sciences and humanities, films, traffic systems, architecture, general politics, law

Sworn interpreter

Member of Germany's Confederation of Translators and Interpreters (BDÜ)


French/Spanish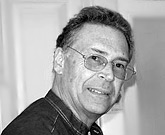 Jean-Luc Clairambault
Translating & Interpreting

Languages: French (mother tongue), English, Spanish

Conference interpreter and translator for English and Spanish since 1992

Simultaneous, consecutive and chuchotage

DUEL, Licence, Maîtrise, CAPES and Agrégation for Anglistics (University of Aix en-Provence)

Sworn interpreter since 1987

Professor of Anglistics, University of Reunion Island
English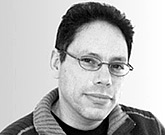 Paul Cohen
Translating

Languages: American English (mother tongue), German, French, Danish

Freelance translator for German and French since 2001

BA French, (University of Wisconsin, Madison, USA)

Specialist areas: marketing, PR, trade shows, journalism, social sciences and humanities, general politics

Ten years of experience in broadcast journalism and media productions as translator and TV producer at Deutsche Welle television, Berlin
Over a decade of experience subtitling feature films, documentaries and TV programs
French/English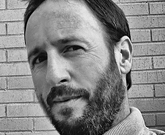 Arcadio García de León
Translator & Interpreter

Languages: Spanish (A working language),
French and English (B working languages).

Conference interpreter y and translator
(University of Granada, Spain, 1997).

Simultaneous/consecutive interpreting; guide and over the phone interpreting.

Translator specialised in medicine (psychopharmacology/psychiatry/odontology/orthopedic surgery).

Other areas of specialization: marketing, finance, industrial sites/processes, renewable energies and wine industry.
Public relations & media communications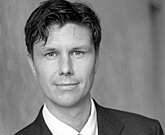 Stefan Bähre
Public relations & advertising

Promotional and journalistic communications in German

Freelance writer and journalist since 1999

Master of Arts (M.A.) in French and English language and literature (University of Hanover)

Transforms French and English into perfect German: advertisements, booklets, contents, direct-marketing, flyers, reports, catalogues, mailings, posters, press reports, brochures, websites.